2021-22 PRINCIPAL'S SUMMER NEWSLETTER
BRANFORD HIGH SCHOOL
SUMMER 2021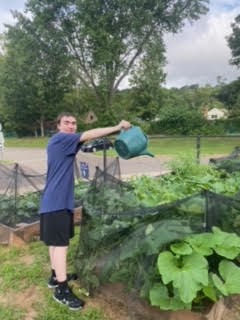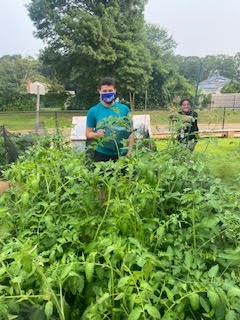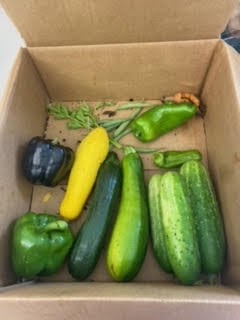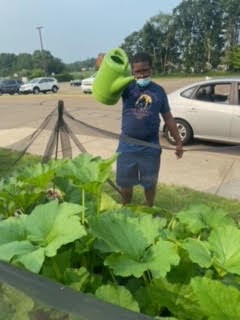 Above: BHS students working in our new Community Garden, along with some of the fruits of their labor
LETTER FROM THE PRINCIPAL
Hello BHS families,
I hope everyone is enjoying summer and able to spend time with family and friends. Many think of summer as a "quiet time" here at school, and although the pace of the summer may be a little slower, Branford High School is still an active place. It has been great to see our athletes preparing for the upcoming Fall season, WIS students engaging in Summer Spectacular, and aspiring performers practicing for the summer musical production. In addition to these summer activities, many faculty and staff are involved with professional learning opportunities and curriculum development to support the academic and social emotional growth of all BHS students.
Within this newsletter, you will find:
Updates on professional learning happening this summer

Registration information from our Athletic Department

A first look at new BHS faculty and staff

BHS student celebrations

The daily BHS bell schedule and upcoming opportunities to build student and family understanding

A new section in the Principal's Newsletter that spotlights a BHS staff member and alumnus

Helpful resources from the BHS School Counseling and Student Support Team
We look forward to continuing our work together as we support our students. As we approach our first day of school on Wednesday, September 8 and we continue to monitor local health and safety conditions, please look for additional updates on the upcoming school year. As always, contact your building administrator or school counselor with questions that may need a more immediate answer.
We look forward to seeing everyone again!
Sincerely,

August
12 DEADLINE to register for Fall Sports
20 LAST DAY to get Senior Portraits taken at BHS - scroll for more info
26 Virtual Freshman/Sophomore Family Class Coffee - 7:00-8:00pm
30 Class of 2025 Freshman Orientation - time TBA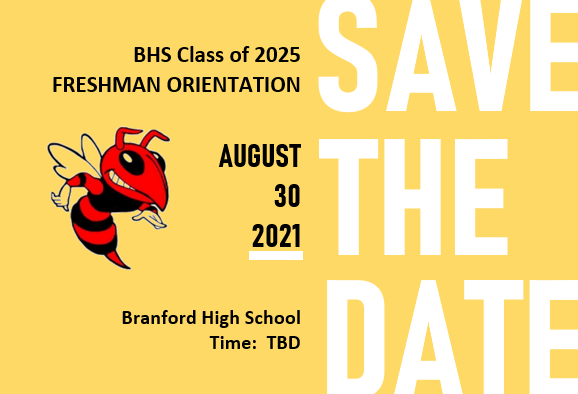 September
2 Virtual Junior/Senior Family Class Coffee - 7:00-8:00pm
6 Labor Day NO SCHOOL for students and staff
7 Rosh Hashanah NO SCHOOL for students and staff
8 FIRST DAY OF SCHOOL
16 Yom Kippur NO SCHOOL for students and staff
29 Faculty Professional Development - Early Release Day
2021-22 BHS DAILY SCHEDULE
Based on our experience with longer learning periods and a reduced number of transitions during the day, a committee of teachers, students, and parents recommended a blended block schedule that will be implemented beginning in the 2021-22 school year. More information regarding the committee's work and the daily schedule will be forthcoming as we approach the start of the school year. We are very excited at the ways in which continuing the practice of longer learning periods will support the growth of all BHS students.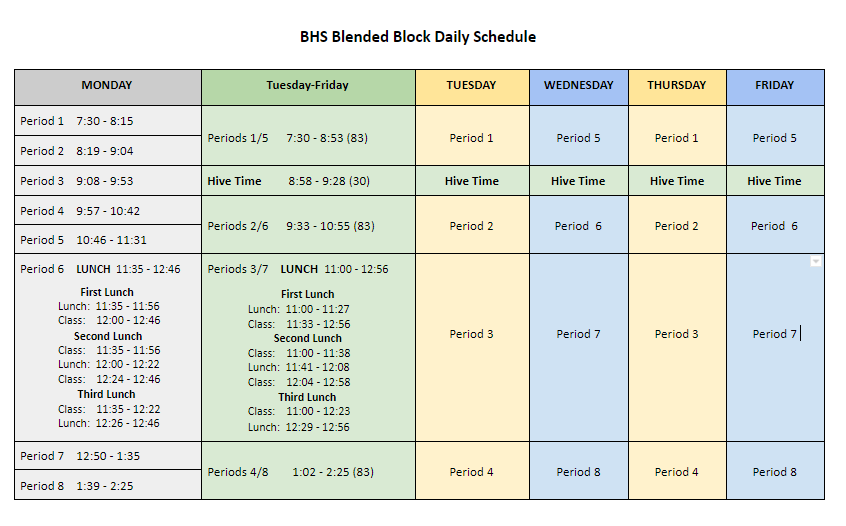 Tamara Berry Yates, Spanish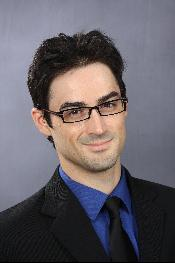 Nicholas Farrell, Physics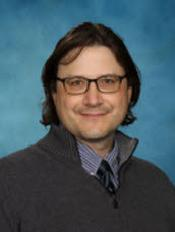 Alex Larson, Special Ed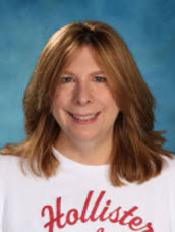 Amanda Smith, French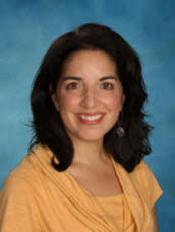 Suzanne Sullivan, Science Coach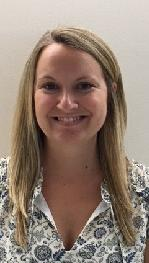 Kelly Yates, Special Ed
Tamara and Nick are new to the district this year. Alex, Amanda and Suzanne are coming to us from WIS, and Kelly is returning from the ACCESS program at Indian Neck. Welcome to all!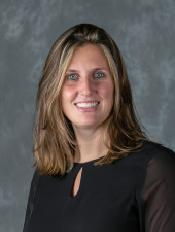 Special Education
Why did you decide to become a teacher and why did you choose Special Education?
Since I was in elementary school, I was in classes with special needs students and partnered with them. That is why I chose SPED. I chose life skills because when I was at St Josephs I worked with students with severe disabilities and I saw how important a role this type of program can play in developing their life skills.
What do you want to be your greatest teaching accomplishment?
Students develop their daily living skills so my students can be as independent as possible when they leave BHS.
What is your favorite thing about teaching at BHS?
The classroom community I have in A10 and the ability to have the support I need to work in a variety of areas with my students
What would you most like to tell yourself when you were in high school?
High school is only four years of your life. Although it may feel like eternity when you are living it, it is a very short period of time when you will learn a lot about yourself and about others. Use this time to explore your likes and your dislikes. Don't sweat the small stuff, be yourself, and do not worry about what other people think of you because at the end of the day, after the four years, the opinion you have of yourself is the one that matters.
You're hosting a dinner party. Who are the 3 people, living or dead, who you would invite and why?
Oprah is an inspiration to all. She has overcome many obstacles in life and uses her experiences to empower others. She is part of many organizations that support education, human rights, women's rights, and so much more. I would love to learn from her the ways to support the organizations I believe in.
Not only is Kristen Bell an amazing actress, she is also a mental health advocate. As someone who struggles with depression and anxiety, she is a spokesperson for supporting those that have mental health issues. Kristen Bell would bring comedy to the dinner table but I would like to learn how she is handling her own mental health struggles and how we can support others.
Julian Edelman is my favorite former New England Patriot player. Not only is he a great athlete but also a respected teammate. Julian also is a big supporter of the Best Buddies foundation. Julian would be the life of the party!
Where is the best place you've traveled to and why?
Fiji - It is the most beautiful and relaxing place I have ever been to.
Who is your biggest inspiration?
My biggest inspiration in terms of education is my 3rd grade teacher, Mary Noddin from Essex Elementary School. Her compassion and determination to see all her students succeed in and out of school inspired me to want to do the same for my students.
Are you a cat or dog person?
Dog
Favorite show to binge watch?
Schitt's Creek
Red Sox or Yankees?
Yankees
Thomas Ermini
District Athletic Director
Branford Public Schools
185 E Main St., Branford, CT 06405-3717
203.315.5676 • Fax 203. 315.3511
Dear Branford High School Families,
I hope this email finds you well and enjoying your summer! As we all look forward to welcoming students back this fall, please remember that all students interested in participating in athletics during the upcoming school year must have completed athletic registration through the Parent Portal on Infinite Campus and have an up to date physical on file in the school nurse's office. Physicals are valid for 13 months from the date of exam. To submit a physical digitally, email a copy in pdf format to bhsathletics@branfordschools.org and our school nurse Patty Gambardella at pgambardella@branfordschools.org. To submit a paper copy, please drop it off in a labeled envelope to the front office at BHS or to your athlete's coach. The envelope should have your athlete's name and sport(s) on the front.
Please find the attached directions on how to complete your student's athletic registration. Please remember that no student will be able to participate in tryouts or any team activities until they have completed registration and have an updated physical on file at BHS. If you need to reset your Parent Portal password or need help with the registration process, you can email portalhelp@branfordschools.org. To check on the status of your application, please contact Susan Wallace, at 203-315-6723 or by email at swallace@branfordschools.org.
Best,
Thomas Ermini
District Athletic Director

In order to be eligible to participate in BPS Athletics, you must have a current physical and current registration. Your athlete will join a Google Classroom which will be updated with their physical and registration status frequently.
Physicals are considered current for thirteen months after the date of exam. If at all possible, it is recommended to have your physical done prior to the season so that you are covered for the entirety and do not risk interruption in eligibility.
BPS Athletic Registration…
Runs from June 1, 2021 through the first competition in Spring. In other words, starting June 1, you can register your child for the following Fall, Winter, or Spring sports. When Spring sports' competitions begin, registrations are no longer accepted until they begin again in the following June. Registration must be updated annually to be considered current.

Can be found in the Parent Portal on Infinite Campus. Follow the steps on the next page. (Note: You do not need to provide proof of residency or other documentation if you are not newly registering for the district. Skip to the next page.)

Is complete after all the steps through the last section "Athletics" are submitted. In the sections that ask for uploads of documents, please do not upload a physical in the 'immunization' line. Athletics will not be notified if you do!

If you have more than one student in the district, the system will require you to update all information for each student prior to submitting. If you did not receive a confirmation email with an application number, it did not go through! (See steps on next page)

If you are having issues with your Parent Portal account, or you do not have one, please email portalhelp@branfordschools.org with your name, and your student's name
Dates for the 2021-22 Athletic Seasons:
Fall 2021- August 26, 2021 (Football, Aug. 12, 2021)Winter 2021- December 2, 2021 (Ice Hockey, Basketball and Wrestling, Nov. 29, 2021)
Spring 2022- March 19, 2021 (Baseball, Mar. 12, 2021
2021-22 BPS Athletic Registration Flyer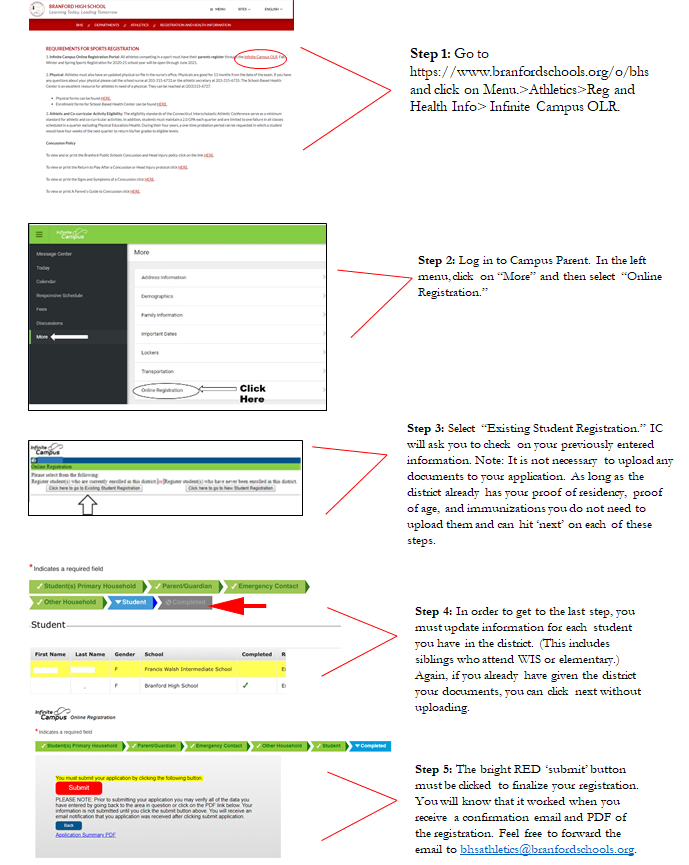 English Department
During the spring, 10 students participated in Partner Up, a pilot program aimed at virtually bringing together students from Branford High School and Eli Whitney Technical School in order to share their experiences as well as exchange ideas and beliefs in an open-minded and respectful way.
Students began their Partner Up experience by engaging in a thoughtfully planned activity that required them to consider what makes each of us a unique and complex individual. As a second step, students interviewed one another, developing their understanding about the lived experiences of others. As a culmination, students created Two Voices poems with some students sharing these poems out during the final session.
Because building understanding between people is a crucial component of a just society, we are extremely proud of these students' willingness to participate in Partner Up!
At the end of June, the English department continued its work writing curriculum, focusing on our World Literature Honors course. Additionally, our 9th and 10th grade teacher teams met to review the existing curriculum. These collaborations were focused on how to support all of our learners as well as what types of assignments and assessments our students find most engaging.
Math Department
The BHS Math Department has worked with Peg Smith, a nationally recognized Mathematics Consultant, to design rich, beginning-of-unit tasks roote in real world scenarios. Teachers established Student Learning Goals and will pose purposeful questions which engage students in meaningful discourse while connecting multiple mathematical representations to the real world. These tasks will then serve as an anchor for students and teachers to refer back to while progressing through the unit. We look forward to continuing this work in the upcoming school year!
Science Department
In the week after graduation, Biology teachers participated in an intensive professional learning experience with OpenSciEd and iHub Biology, two organizations that work to write free science units that uphold the vision of the Next Generation Science Standards (NGSS) and their implementation. Our teachers worked with writers of the unit and of the standards and took a deep dive into a unit on Genetics, while teachers from Walsh Intermediate and other surrounding middle schools worked on other units for their grade levels. Biology teachers will be implementing this new unit in their classes this fall and are very excited about this opportunity!
Social Studies Department
This coming school year, Social Studies will be working closely with Dr. Kathy Swan from the University of Kentucky, a lead writer of the Social Studies C3 Framework and an expert on the Inquiry Design Model. Inquiry is the shift from "studying" to "doing" social studies. Inquiry learning provides the opportunity for students to put on the lenses of a historian, geographer, economist, or political scientist to gain knowledge and deepen their understanding of the past and the world today. A cohort of Social Studies teachers has begun working with Dr. Swan this summer, getting a head start on the upcoming school year. This work around inquiry and historical thinking skills will guide the work we will soon undertake in revising our district social studies curriculum.
World Language Department
Do you want to practice or learn a new language this summer? As a reminder students can be using Mango Languages during the summer to practice their language proficiency. All BPS students have a free account to Mango. As a bonus, each authorized student account can add up to five free family accounts. For additional login information, please see the World Language Summer Enrichment Letter
The World Language Department at BHS is proud to announce that starting in the 2021-2022 school year we will be offering our first Spanish course in the ATLAS program. We are enthusiastic about the opportunity to offer this course. Mr. Wullaert (Spanish teacher) and Ms. Mancini (World Language Instructional Coach) have been working on designing a curriculum that will engage ATLAS students in the Spanish language and culture through authentic resources and the local community.
As a reminder, some Honors courses in the World Language program require a summer reading assignment. If students are enrolled in one of these courses and are unsure of the assignment, please reach out to Ms. Mancini, the World Language Instructional Coach at kmancini@branfordschools.org.
SPIRIT
S.P.I.R.I.T. was designed to support Branford Public School's Global Learning Competencies and help prepare its students to succeed in the interdependent global society. The S.P.I.R.I.T. Program, a four year curriculum, allows students opportunities to participate in engaging activities designed to provide them with the skill set to be well rounded and productive people during and after high school. During senior year, SPIRIT culminates with an Exit Interview as its final activity of the curriculum. The Exit Interview includes teachers interviewing students individually to assess their understanding and ability to demonstrate the S.P.I.R.I.T. attributes.
The letters in S.P.I.R.I.T. represent attributes we want our students to demonstrate before graduation.
Social and Emotional Awareness.

Personal Involvement

Integrity

Resilience

Independence

Transition

Andrew Inorio, Class of 2002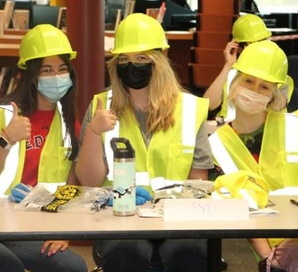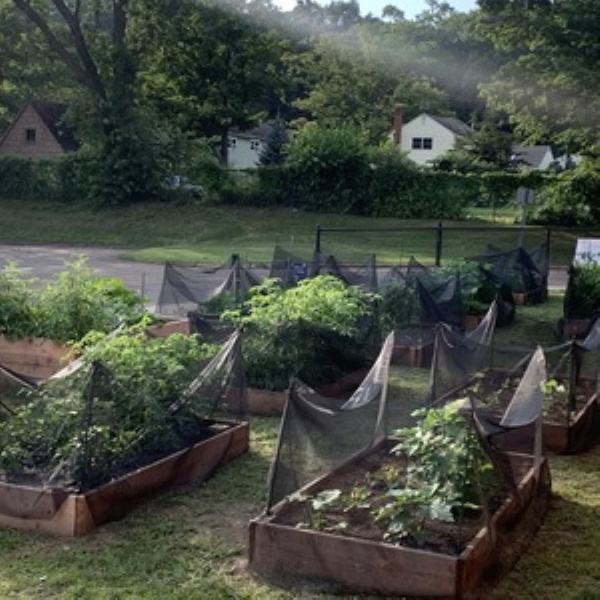 President / Field Representative
Laborers Local 455
Where did life take you after high school?
After high school, I went to the University of South Florida. I only stayed 1 semester there, but it was a great experience. At the time, life was pulling me in multiple directions and I didn't know exactly what I wanted to do.
How did your time at BHS prepare you for college or your career path?
My time at BHS prepared me well for college in one respect compared to a lot of my peers in college: I did a better job researching and writing papers than a lot of the students I knew.
Who influenced you the most during your time at Branford High School and why?
There was no one individual that influenced me more than another. There were quite a few who had varying degrees of influence on me. My literature teacher, Mrs. Lepre, helped me gain employment as a teenager; Melissa Wilson, who was a counselor at the time, made a call on my behalf to USF when I applied; and all the football coaches I played for, including coaches Bonn, Synodi, Tracy, Gravina, Jenkins, and Jacobson, were influential.
Share your favorite BHS Memory?
It's hard to pinpoint one memory, but I always think back fondly of everyone in the cafeteria coming together between classes, during open periods, and during lunch to catch up.
What would you most like to tell yourself when you were in high school?
Enjoy it, because when it is all over the memories are all we get to take with us.
What advice would you give BHS students as they plan for life after high school?
In the early 2000's when I graduated, we were all pushed onto the college path - no matter our families financial standing. As time passed, the financial burden became too much for my family. This is what led me into the construction trades. I would tell every student that they do not need to go right to college. They should obtain skills, certifications, and knowledge that is portable anywhere no matter if it is through formalized training, apprenticeship, or any other avenue. I finished my Bachelors Degree in 2019, which was 17 years after I graduated, and am currently almost finished with my Masters Degree. There are other ways to obtain financial help and every student should explore them prior to jumping into the college foray.
WELCOME
Welcome from the BHS School Counselors
As we approach the beginning of the new school year, the counselors are working on finalizing schedules, registering new students and preparing for the upcoming Fall events, including Freshman Orientation, Back to School Night, Post-Secondary Planning Night and most importantly, preparing for a smooth opening day.
We are looking forward to returning to "in person" meetings with our students as well as continuing "virtual" meetings due to the positive feedback from parents and guardians. When contacting your child's school counselor, please email or call Nancy Errante or Tina Valaouras in the School Counseling Office.
School Counseling Website and Google Classroom
We encourage students and parents to use both the School Counseling Website and Google Classroom. Freshmen (Class of 2025), Sophomores (Class of 2024), Juniors (Class of 2023), and Seniors Class of 2022) each have a School Counseling Google Classroom. Information is posted regularly.
Our website is filled with information, resources, and our contact information and can be accessed from the Branford High School website. https://sites.google.com/branfordschools.org/bhsschoolcounseling/home
School Counselor Long term Substitute
Aimee Harkins will continue to be on maternity leave this Fall. Lauren D'Amico has signed on to be the long term substitute. We are excited to have Ms. D'Amico on board. She was the long term substitute for Kristin Manghnani the Grade 8 School Counselor at WIS. Lauren came to us with a plethora of school counseling experience on both the middle school and high school levels, not to mention the great job she did working with the BHS counselors implementing last Spring's Grade 8 course registration. Welcome, Lauren!
Until next time
The BHS School Counselors
Aimee Harkins aharkins@branfordschools.org Michael Callan mcallan@branfordschools.org
Marian Montano mmontano@branfordschools.org Amy Olszewski aolszewski@branfordschools.org
Administrative Assistant Nancy Errante nerrante@branfordschools.org
School Counseling Secretary Tina Valaouras tvalaouras@branfordschools.org
Visit our BPS Social Emotional Support Center to find information and resources for supporting parents and families.
The Ackerman Family Institute offers free webinars for parents and caregivers. This resource is shared Melissa Simone, our BHS Student and Family Counselor You can contact her at msimone@branfordschools.org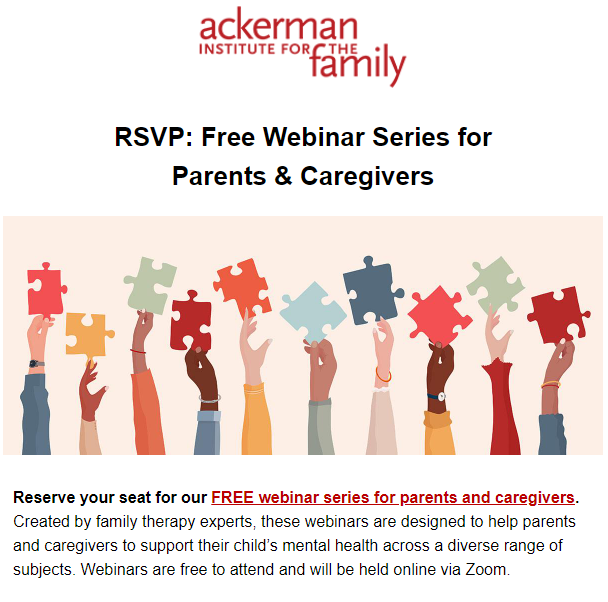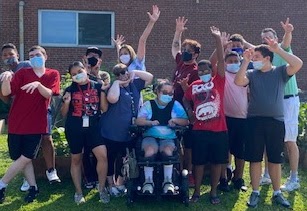 Ms. Evans, Ms. Vanacore, and Mr. Furman with our student gardeners
Students who have been attending extended school year from Branford High School have worked on the upkeep of the garden outside. They water, weed and harvest the plants daily. Students are learning many skills in a variety of areas while having fun doing it!
Two weeks ago, a donation was made to the Branford Food Kitchen, thanks to Katherine Bernard who ran a session in Alicia Loesche's summer spectacular program. This week, students in the high school ESY program delivered their harvest to staff in the building.
Thanks to Pam Castro and the other staff involved in the garden project for providing this wonderful experience to the students at BHS.