BRANFORD COMMUNITY YOUTH MENTORING PROGRAM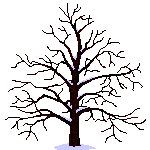 Make a Difference, Mentor a Child
You don't need special skills. You only need to know how to listen and offer friendship, guidance, and encouragement. What may surprise you is how worthwhile and rewarding an experience it is to mentor a child in need.
The Branford Community Youth Mentoring Program is recruiting caring adults from the community to be matched with students for school-based mentoring during the school year and invites you to become a mentor.
Mentors and mentees meet on school grounds during the school day and follow the academic calendar.
For more information contact:
Branford High School, 185 East Main Street, Branford, CT 06405
Phone: 203.488.7291
Fax: 203.315.6740