Welcome, Parents!
We, the members of the Branford Public School community, are committed to developing lifelong learners who are capable and confident, who contribute to their community, and who succeed in a changing global society.
Infinite Campus Parent Portal Information
The Infinite Campus Parent Portal allows for parents/guardians to report absences, receive announcements and notifications, view all of their student's grades(5-12) and attendance information, as well as updating all of your contact information and your student's emergency contacts.
Access on the Web by following the Infinite Campus link above

Access via the Campus Parent Mobile App available in the App Store or Google Play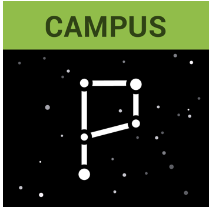 Click the "Infinite Campus" link above.
If you already have an account, enter your username and password.
If you do not have a Parent Portal Account, Please click here to request an account.
If you are in need of assistance, please email portalhelp@branfordschools.org
Report an Absence by Making an Absence Request